Hello, I am Ryan.
A dog obsessed illustrator and pet portrait artist.
This is Pico, my best mate who happens to be a Yorkshire terrier. We live and work in East London, creating custom pet portraits for animal lovers all over the world!
Find out more about us here.
It is so easy to Commission a custom pet portrait...


Step by Paw
Step 1.

Select either the 'Framed' or 'Unframed' option.
Step 2.

Select the perfect size for your wall.

*

A3 is the most popular!
Step 3.

Place your order at the checkout.
From here you will be promoted to send a selection of your favourite photographs via email. We will then choose one of the image as the main reference to draw from when creating your custom work of art.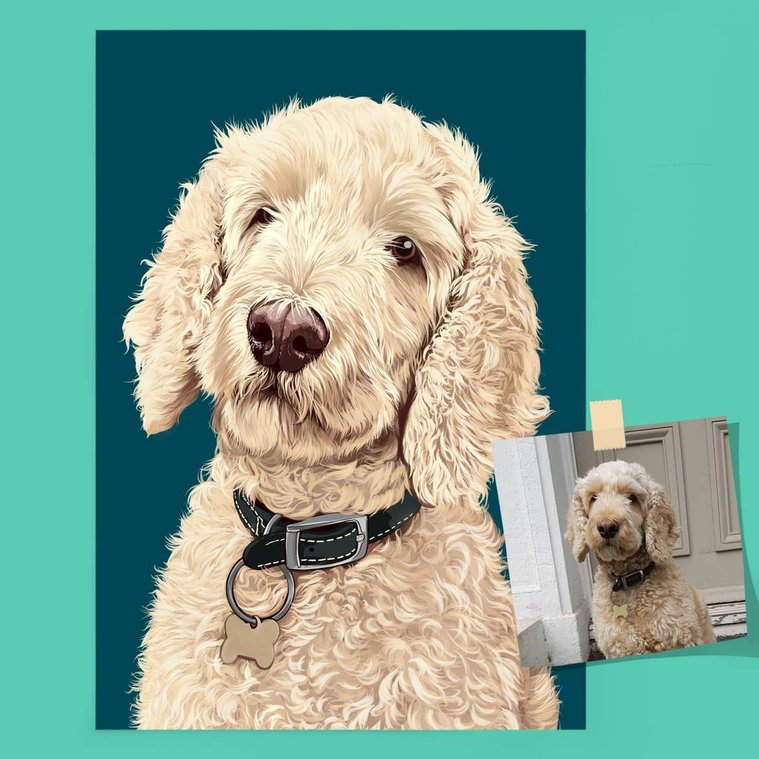 Select either option below


Learn more about our frames HERE
If you still have any questions or just want to talk through your options, feel free to get in touch.
Email me at Ryan-Hodge@live.com
"Ryan did a FABULOUS portrait of my dog.

It is just perfect. Such a talented and lovely man.
Thank you Ryan I love it xxx"

Bob's Mum, Caroline
Standard Price List - Unframed
This is based on a single pet. Add another pet in the same picture for an additional £50.
Take a nose around the Woof Portraits Blog.
Learn more about the process of a custom portrait, see behind the scenes of our dog events, exhibitions and photoshoots.